about us
Oxford Media and Medicine is an independent, integrated, multi-disciplined company set up by father and daughter.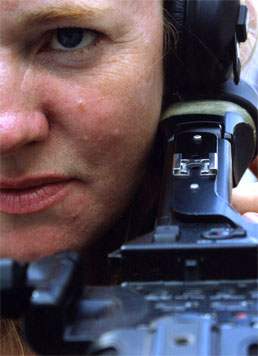 John Oxford is the UK's top expert on influenza and Emeritus Professor of Virology at the University of London; Esther Oxford is an award-winning newspaper journalist and television producer who makes news and current affairs programmes.
Both father and daughter work together on certain projects, such as the exhumation of 1918 influenza victims.
Professor Oxford's dream is to find live virus, or at least material fresh enough to help pin down the genetic structure of the 1918 Spanish Flu virus which killed between 20 and 40 million people worldwide.
By comparing the genetic structure of the 1918 virus with subsequent, less virulent strains of influenza, Professor Oxford thinks it may be possible to pinpoint the deadly genome.
"If we identify the 'deadly motif', we will be able to target that gene in the development of new anti-viral drugs," says Professor Oxford. Any future outbreak of a similarly lethal virus could be effectively controlled.
Esther Oxford filmed her father's exhumation of 1918 influenza victim Sir Mark Sykes from a graveyard outside the city of York. To do this, she was given Category Four laboratory training to minimize the potential spread of highly infectious diseases (such as 1918 influenza, Ebola and Smallpox).
The footage was used for Inside Out, a BBC documentary about the 1918 influenza epidemic.
She also spent two weeks in Svarlbard, close to the North Pole, for The Independent on Sunday magazine writing about Professor Oxford's exhumation of seven coal miners who died of influenza in 1918.
This is the link for the article, Secrets of the Grave:
http://www.independent.co.uk/arts-entertainment/secrets-of-the-grave-1200930.html